Despite the common opinion that Nintendo GameCube and Wii weren't as successful as their predecessors, there are still lots of GameCube and Wii fans craving to revisit such famous titles as Viewtiful Joe, The Legend of Zelda: Four Sword Adventures, Resident Evil 4, Super Mario Galaxy, or Wii Sports. The only problem that often prevents connoisseurs of Nintendo GameCube and Wii from reuniting with Zelda or Mario is the absence of a console they could play on. Fortunately, it's not necessary to scour eBay for old consoles and games to start playing your favorite titles. There is the Dolphin emulator that can help you run cool games on your PC. Go on reading our article to learn more about the best GameCube emulator ever. 
A Few Words about Dolphin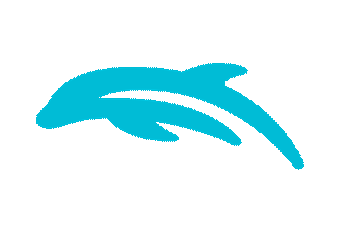 Some five years ago, Nintendo GameCube and Wii games were considered as impossible to play on any devices other than the original GameCube and Wii consoles that were published at the turn of the 21st century. The experimental version of Dolphin, released in 2003, was too raw to run such advanced consoles' games without crashes and freezes. Fortunately, developers continued improving their creation and soon users received a great opportunity to run their favorite GameCube and Wii games on their comps.
By 2009, the emulator has undergone considerable improvements, which resulted in its ability to run most commercial Gamecube and Wii games, though with a few minor issues. Still, the majority of games worked pretty well on the updated version of Dolphin. Due to the incorporated adjustments, the emulation speed improved so much so the speed of execution of games on some PCs was even higher than on original Gamecube and Wii consoles. The quality of sound emulation also was considerably improved. The graphics was almost as good as that of the original console.
In late 2009, many new useful features were incorporated into Dolphin. One of them was automatic frame-skipping, which increased the overall performance and stability of the emulator. The network game feature was also improved, which allowed users to play GameCube and Wii games with their friends online. Dolphin GUI was redesigned, as well. The DirectX plugin became faster than its OpenGL predecessor. By the end of November 2010, developers had eliminated most sound problems, improved Dolphin's compatibility with a large number of games, and increased emulation speed and accuracy.
Now that you know about the advantages of Dolphin, which is arguably the only stable emulator for GameCube and Wii games currently available on the market, you'll definitely want to download it and start enjoying the titles you missed so much. Don't hesitate to download here the program capable of turning your computer into the necessary console right now! 
Where to Get GameCube and Wii Games
Unfortunately, those who still have the old CDs with their favorite games won't be able just to put them into their CD drive and run them on the Dolphin emulator. You'll need to rip a disk image, also known as ISO, of your physical game in order to let your emulation program recognize and run the necessary game. There are some useful programs that can help you create ISOs of your favorite games. Just search the Internet for them.
Alternatively, you may download ready ISOs of GameCube and Wii games from the web. Still, you should be mindful that getting the ISOs images of the games you don't own is considered piracy. So, make sure to download the ripped versions of the games you have or had back in the day.
Once you acquire the desired games, you may start playing them on your new emulator.